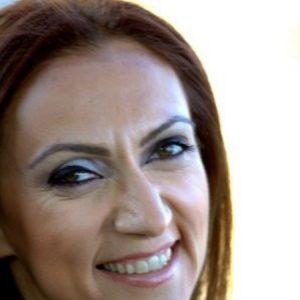 Filiz Arslan Nizam graduated as an environmental engineer and got her master's degree from San Francisco State University with a thesis on strategic thinking and speed factor in management processes. Received her doctoral degree with high honor by her thesis on store brand communications in the retail sector from Yeditepe University.
Having started his career in the field of marketing in the Credit Cards and Consumer Loans management department of the Yapı ve Kredi Bankası Head Office, Nizam continued her career path by entering training and human resources.
She has participated in Turkey's first university-certified coaching program organized by Maltepe University. Although she got the National Vocational Qualification on coaching and become Turkey's leading professional coaches, she also continued CTI Co-Active coaching training. She completed NLP Practitioner and NLP Master Certification from NLP School Europe. She worked as an executive coach for middle and high-level executives and completed over 800 hours of coaching sessions. Especially in retail, telecommunication and finance sectors, she focused highly on corporate coaching activities leading to the results that are supported by numerical data.
Nizam, took place in projects where she made differences with her analytical thinking brought by the notion of engineering that gives her the ability to transform numerical data to social sciences in the areas of educational design, training needs analysis, marketing training.
She worked as a consultant for evaluation centers and 360 feedback processes in companies such as Toyota, Socar, Turkcell, Vodafone, Carrefour, and Media Market. She worked as a trainer and consultant in the long term projects focused on Excellent Service Experience.
She took part as a consultant for evaluation and development center projects in various industries such as telecommunications, retail, energy, electronics, airlines, automotive, children's textile, finance, consumer durables, health & pharmaceutical sectors.
She has performing training sessions in the areas of; communication skills, professional coaching, train the trainer, marketing communication, customer relations, corporate culture and image, business etiquette, integrated marketing communications, retail brand strategies, consumer behavior, customer relations, communication-oriented sales. In addition," Conflict Resolution and Peacebuilding" training is provided to United Nations personnel.
She provides specific training and consultancy services to call centers especially the ones who focused on collection management, by the vision of her expertise in banking and communications.
She teaches graduate and undergraduate courses in retail brand strategies, brand management, consumer loyalty, experience marketing, brand communication, customer relationship management, media analysis, and intercultural communication both in Istanbul Commerce and Nişantaşı Universities.
She continues her professional career as a founding partner of FreeMind Training, Coaching and Consultancy company.